It really happened, I made my first professional recording go public:
J.S. Bach — BWV 995 arranged for a melody instrument and b.c. by M. Cord-to-Krax
Milena Cord-to-Krax | alto recorder after Stanesby sr. (by Morgan/Ronimus)
Ventura Rico | viola da gamba
Alejandro Casal | harpsichord
Bárbara Sela | artistic direction
Adolfo Castilla | sound & postproduction
Óscar Romero | photos
Recorded in May 2016, Estudio Alta Frecuencia, Sevilla
DOWNLOAD IN .WAV
I invite you to download my recording in high quality! If you enjoy it, please share with your friends, facebook, Twitter…
I'm a professional freelance recorder player, so if you like this recording — please consider inviting me on a coffee 😉
(To download click in the link, right-click on the player, download)
J.S. Bach: BWV 995 – Prelude & Tres viste (533 downloads)
J.S. Bach: BWV 995 – Allemande (475 downloads)
J.S. Bach: BWV 995 – Courante (474 downloads)
J.S. Bach: BWV 995 – Sarabande (479 downloads)
J.S. Bach: BWV 995 – Gavotte (487 downloads)
J.S. Bach: BWV 995 – Gigue (478 downloads)

This work is licensed under a Creative Commons Attribution-ShareAlike 4.0 International License.
I am quite proud and kind of pleased to present my first professional recording — my own arrangement of J.S. Bach's lute suite BWV 995/cello suite Nr. 5 BWV 1011 for a melody instrument and basso continuo.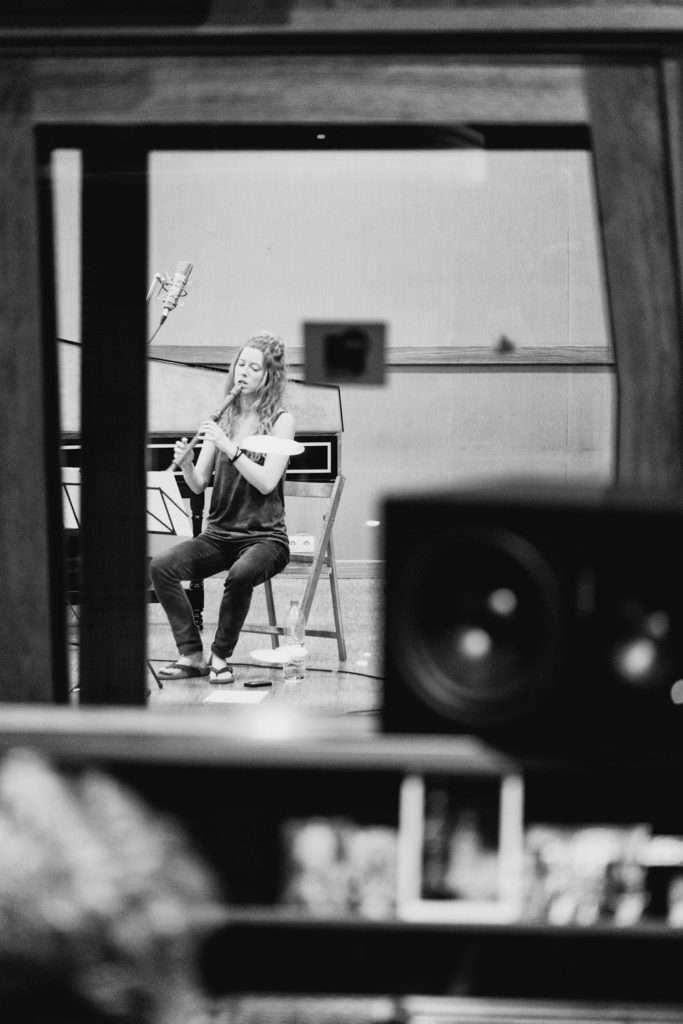 I realized this arrangement for my final exam at Seville's conservatory, Conservatorio Superior de Música de Sevilla, which took place in September 2015. It was a bit tricky, for being the original piece for one solo instrument, and me wanting it to become a piece for an ensemble. This is why I approached my work from the lute version instead of the cello version (the composer himself arranged the lute suite from the cello suite Nr.5 BWV 1011), as Bach included many bass lines in BWV 995. So, after transcribing the piece from the original facsimile, I separated bass and upper line, octavated where necessary and composed parts to the bass line in order to supplement it where it was too empty. I sticked to baroque style all I possibly could, and respected the implicit harmony.
Why this suite? And why arrange a piece which is not for my instrument?
I fell in love with this suite listening to Rolf Lislevand's interpretation, especially of the Sarabande, which for me is one of the most astonishing melodies in Bach's repertoire. So, I wanted to play this music, but not for solo recorder, which already had been done very convincing- and successfully by Marion Verbrüggen and others. I felt like doing a different, a accompanied version.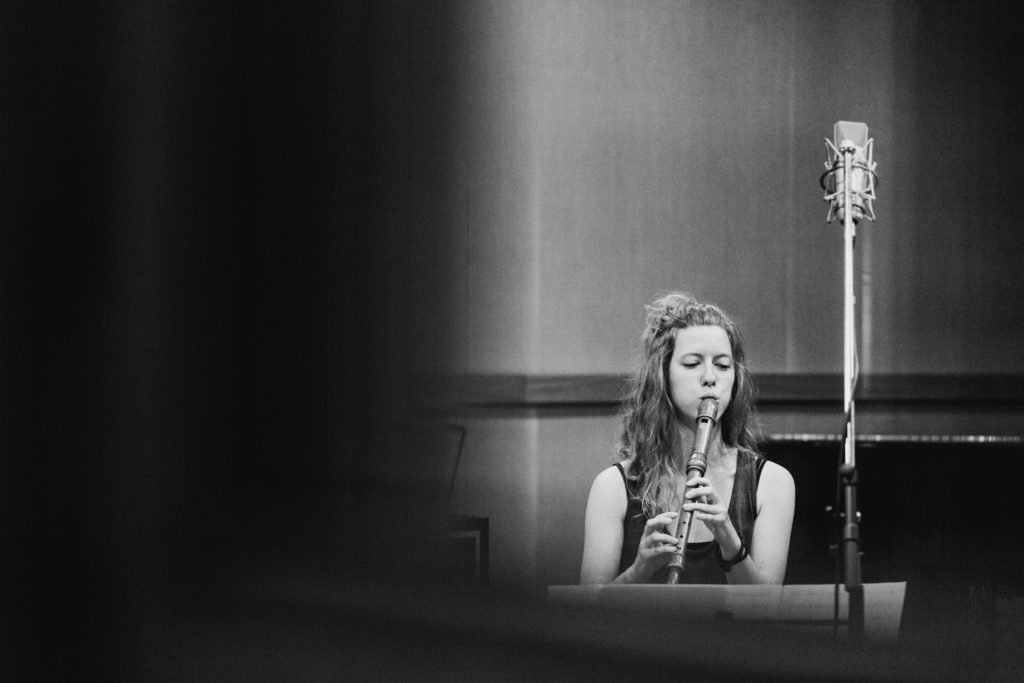 I didn't pretend to achieve a better version than Bach's BWV 995 and 1011, as well as I didn't pretend that an ensemble version of this composition could work better than the solo versions. I simply felt free to live out my idea on a repertoire which nowadays is sometimes treated in a very strict way, while this music hasn't been treated in that way at all when it was contemporary. As Vicente Parrilla pointed out to me one day, arrangements, improvisation, diminutions etc. are justified and desirable if we, as interprets of early music, want to do what the musician from earlier epochs would have done, and not only what we know what they have done. Compositions were not considered a closed, genius art work as in later epochs. Musicians were supposed to be creative, to improvise and ornament and arrange. This means for us, as early musicians, that a finite repertory passes to infinite possibilities. And, 'the harder we work to imitate the past, the more personal and contemporary the results will be.' —Bruce Haynes in The End of Early Music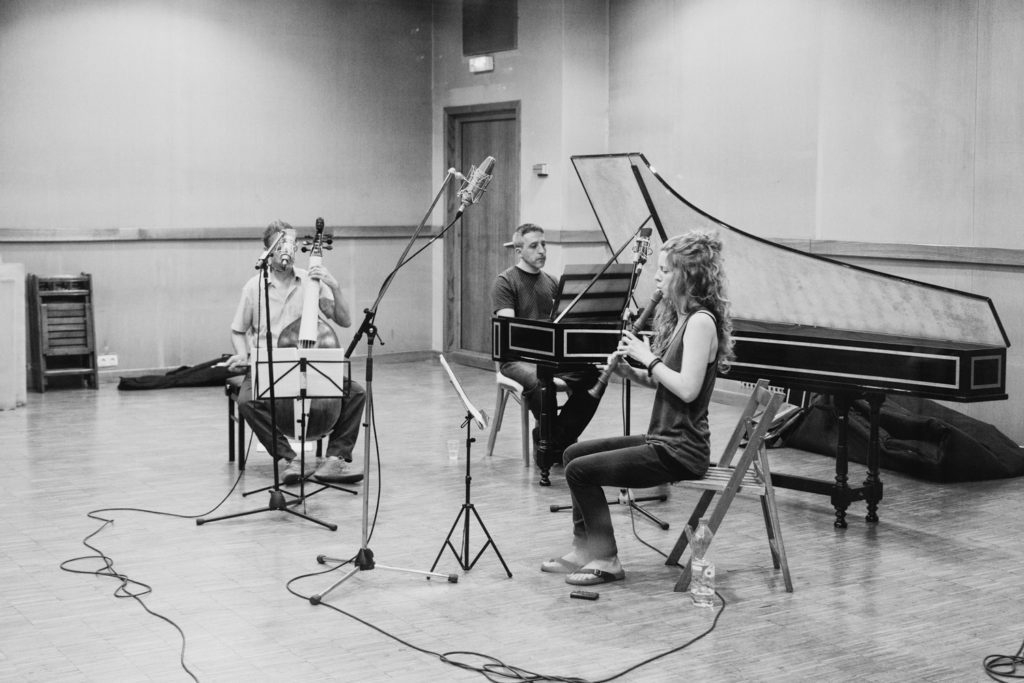 Sheet music
Soon I'm going to publish the sheet music of my arrangement with a creative commons license, so that anybody who may want to play my arrangement or just have a look at what I exactly did, can do so. It can, of course, be played by any melody instrument (violin, oboe, recorder, traverso…) and b.c. Critics and suggestions will be very welcome 🙂
The very act of recording
As I said, this has been my first professional recording, and… I don't like recording! I feel it is an unnatural thing, in an unnatural surrounding. It makes me very nervous, even though I know I can repeat the same thing many times. It doesn't quite seem to get the same emotion and excitement to it as live performed music in front of an audience.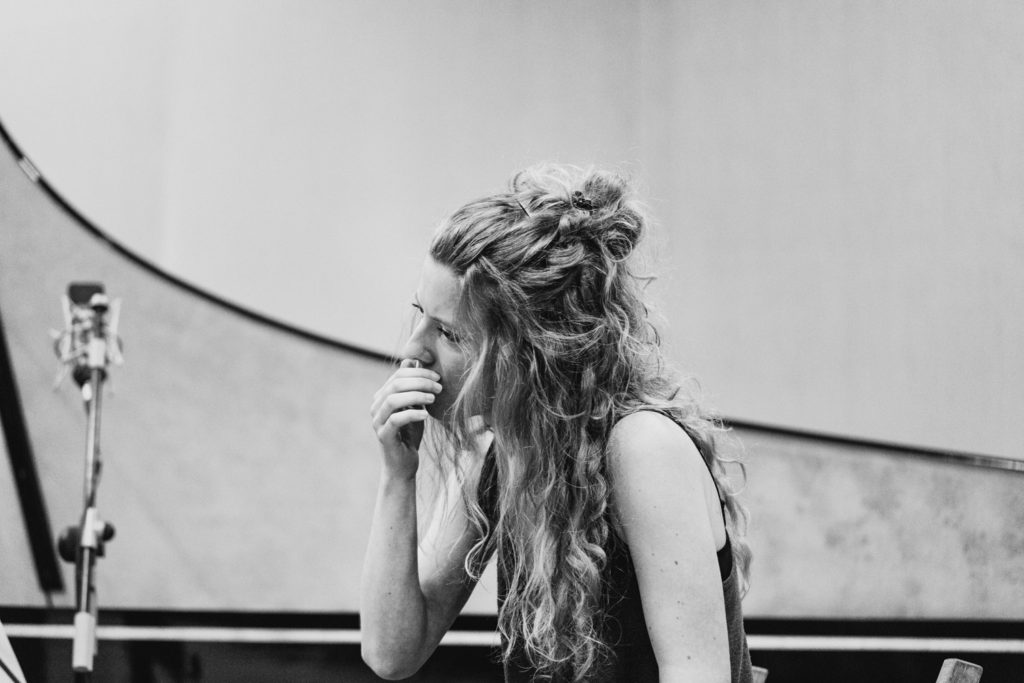 I will write a post on some of my thoughts and feelings about recording in general very soon, of course to be published here on this website.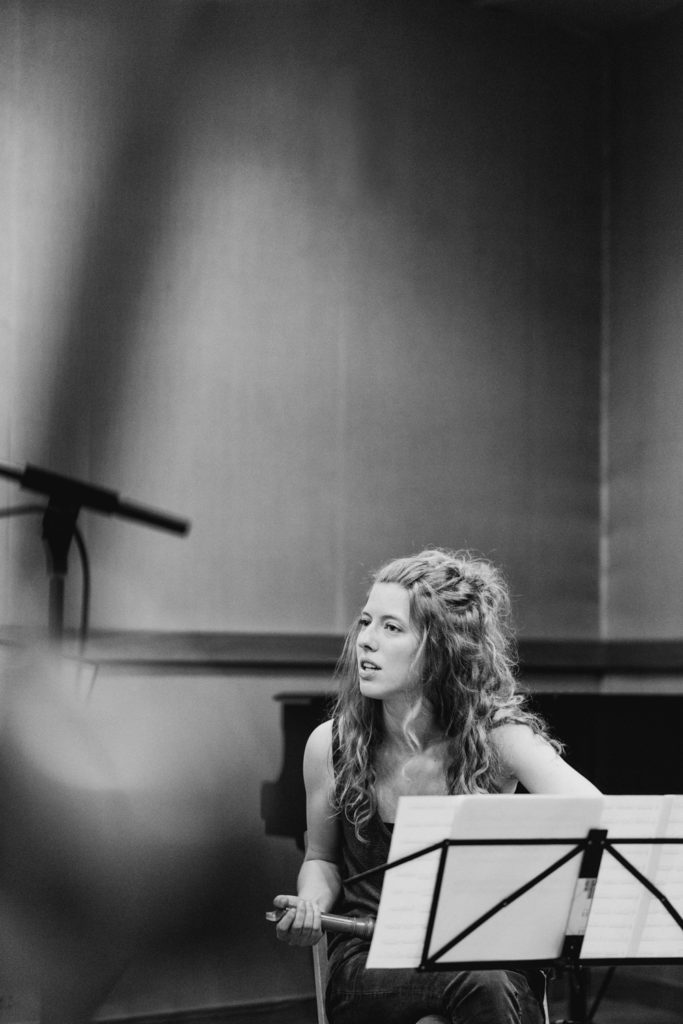 What's next?
This suite forms part of a program on J.S. Bach's music, next to an instrumental version with my own variations on the song Komm süsser Tod and a canon from The art of Fugue. I'll think about recording the rest of it and finish a whole CD, but that again depends on money and on how things go this year.
Now, I'm going to start working on a new program, I'm going to be diminuting! 🙂 Hopefully to be recorded next summer, this time a whole CD for sure!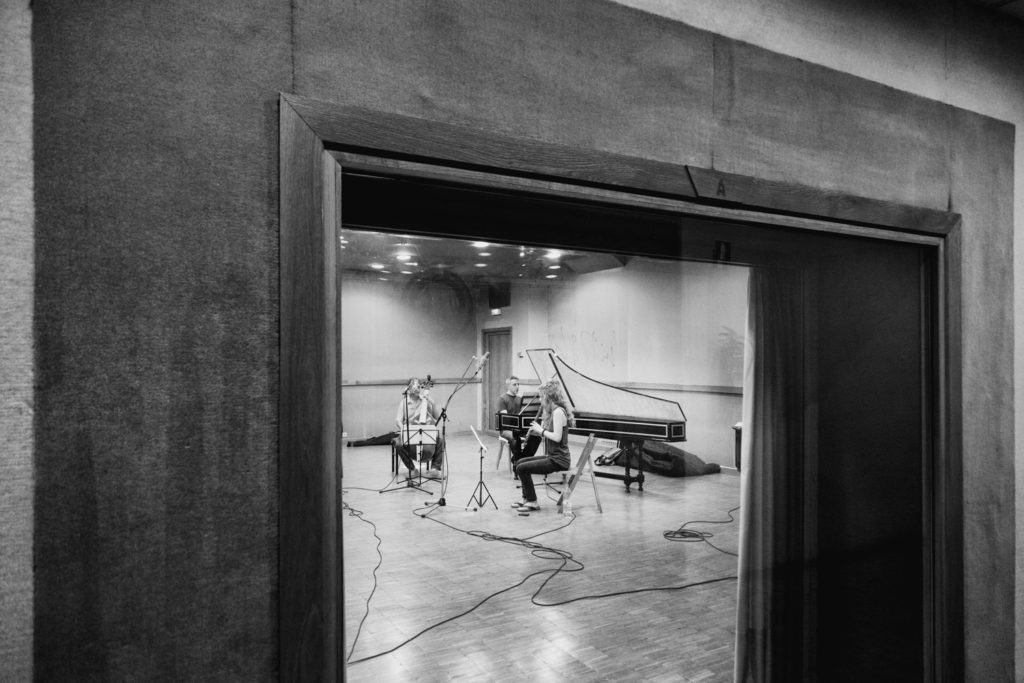 Thank you!
I am incredibly lucky and thankful for all the help I received, without which this work wouldn't have been possible, or at least with loads more difficulties and a far worse result.
Thank you so much to Ventura Rico and Alejandro Casal for all their generosity as much when they were my teachers at Seville's Conservatory, as in the recording, as for helping me with the arrangement, as in the rehearsals!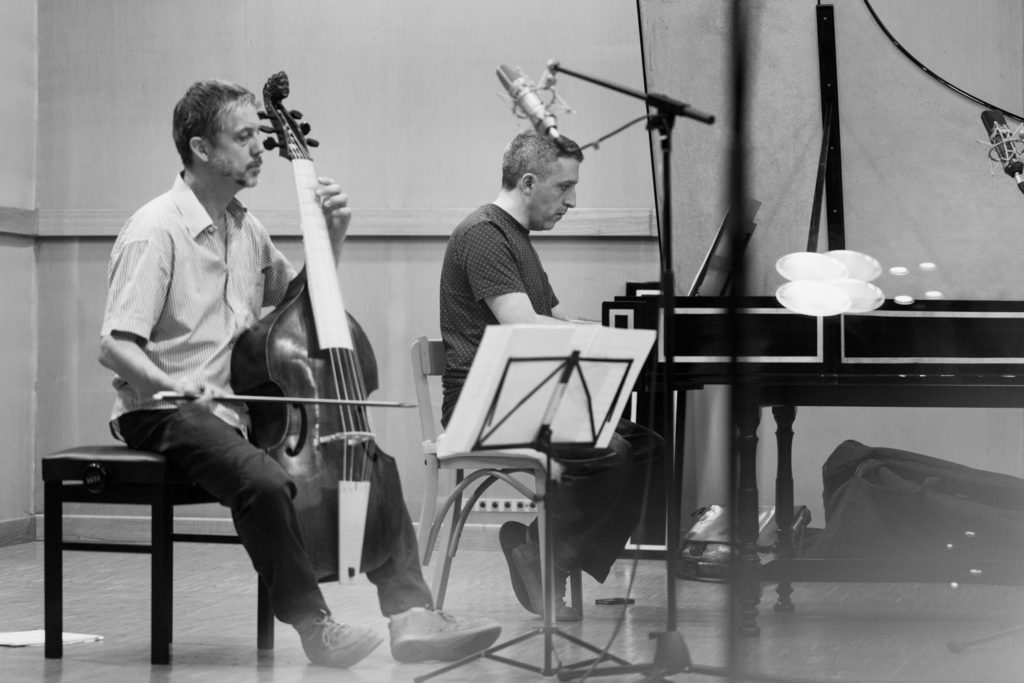 Thank you to Bárbara Sela for being there for me, and for her artistic direction, without which the recording would have been much longer and chaotic!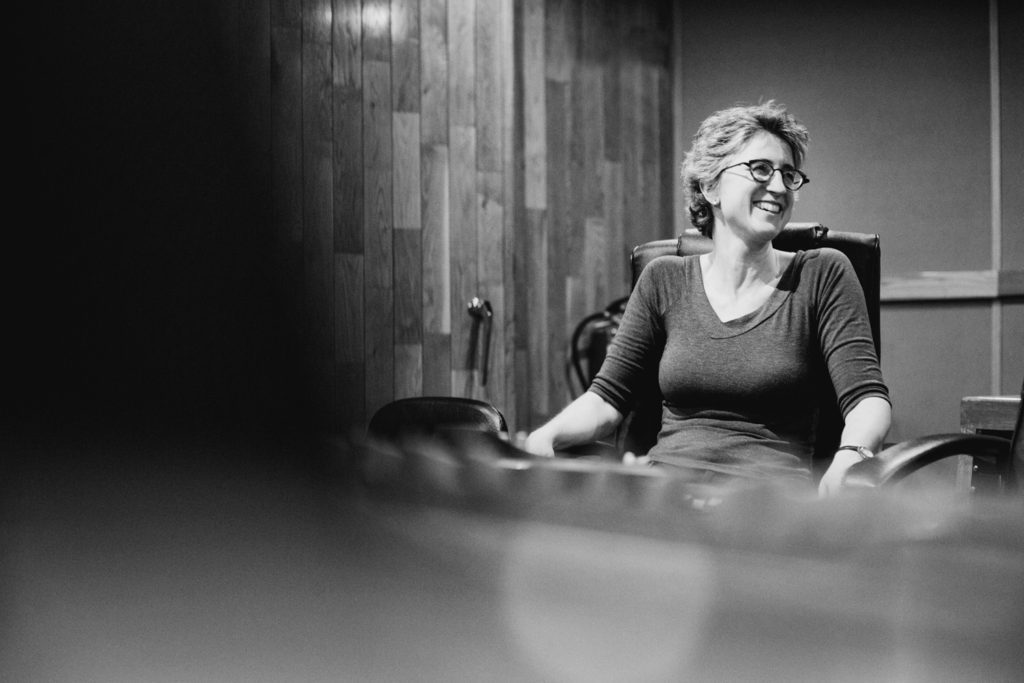 Thank you to Adolfo Castilla for his work and the nice atmosphere in the studio!
The biggest thank you though will always go to Vicente Parrilla. In this case as well for all his help as my tutor for the arrangement and the paper for my final exam, but still more so for everything he taught me when he was my teacher, for his knowledge, technique and musicality, his philosophical point of view on music and so many more things.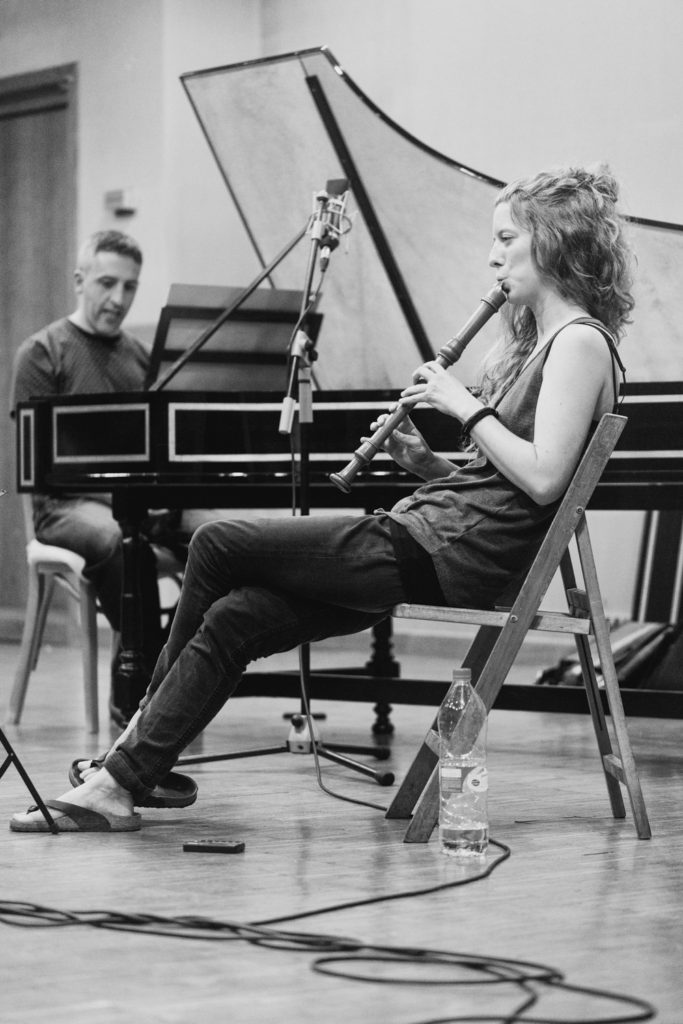 Last thank you to Ruth, Roland & Hanna! Just for everything!
Photo Gallery