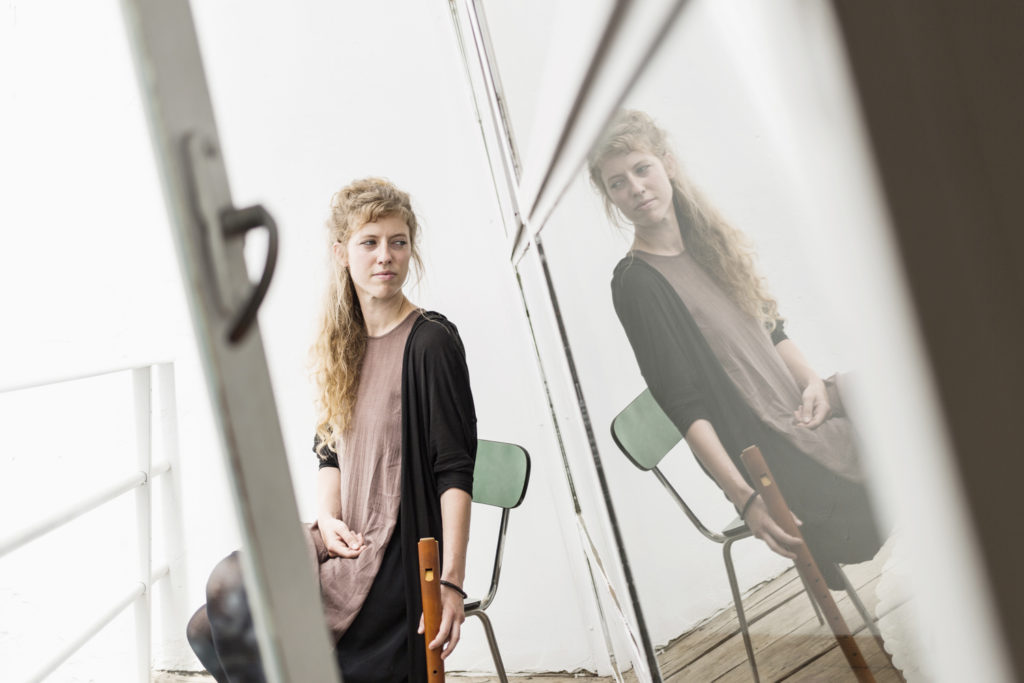 Professional recorder player.
name: Judith Milena Cord-to-Krax
born: 1988, Cologne, Germany
1994: start playing blockflute. A thank you! to beautiful Eva Morsbach, my first teacher.
2009-2015: studying at Conservatorio Superior de Música Manuel Castillo de Sevilla. Thank you to Vicente Parrilla & Bárbara Sela (recorder, consort and chamber music), to Ventura Rico & Juan Carlos Rivera (chamber music), to Andrés Cea (acoustics, harmony and historical performance) and to Alejandro Casal for being my weekly accompanist.
Masterclasses with: Dan Laurin, Fernando Paz, Michael Schneider, Wilbert Hazelzet.
2012: cofound recorder consort Vox Tremula.
2015: launched musicaantiguasevilla.com — a calendar for all early music events taking place in Seville.
2016: 1st professional recording: my arrangement of Bach's cello suite Nr. 5 for recorder & basso continuo.
I like:
currently I most adore late 15th c. counterpoint, 16th c. diminutions, French baroque and Bach.
historically informed creativity on the early repertoires, for 'the harder we work to imitate the past, the more personal and contemporary the results will be.' —Bruce Haynes in The End of Early Music
the recorder surprises and fascinates me, for its particular sound and history, its hidden difficulty and its rich and varied repertoire.
transcribing early music pieces from original facsimiles or manuscripts.
eloquent music & players, articulation, nuances, agogics…
stories, impressions and sentiments told without words but by melodies.